While in Arizona last February, Carol & I did a bit of shopping that was NOT bead related. Shocking, I know. We found a
Tommy Bahama
store in
Kierland Commons
in North Scottsdale. I had only been in one of those once before, but I recognized the style of clothing as simply perfect for me and my relaxed life style.
I purchased two of these sweatshirts and love, love, love them. I know I will wear them year-round here in Alaska. The colors I selected were hot pink and lime green, neither of which are on the website. I wish I could afford to buy one in every color, except white of course. (Can you say fuzzy, black, dirty dog?)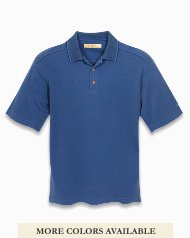 Back to Kierland Commons for a minute. We have nothing like this in Alaska. Simply being able to walk around outside in the middle of February was a treat. But the selection of stores there was amazing too. Again, remember where I live and that my choices are very limited. Don't pity me. I do most of my shopping on the internet these days.