I don't know about you, but I love color. I love almost all colors and I love most of them together. Some of my most popular earrings feature what some would consider bizarre color combinations. Even when these pieces are not big sellers, they are certainly eye-catching and draw customers to a display of all of my jewelry, like at a craft show.
This is what I'm talking about: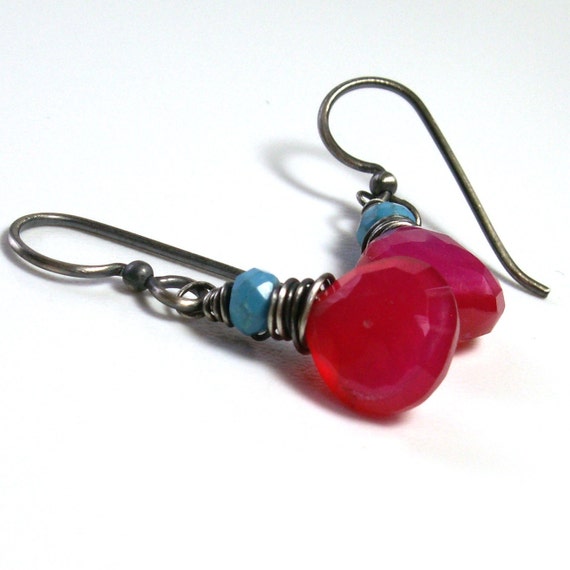 And this too: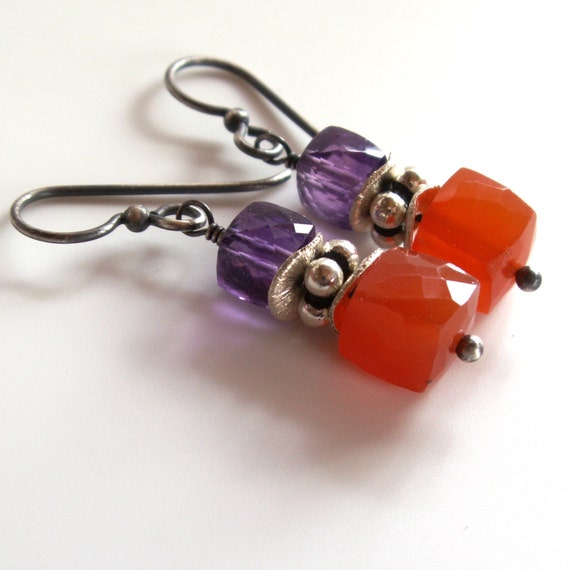 If you really want to learn about color theory, get some reasoning behind why these combos work (or don't) you need to head over to my friend
Brandi's blog
. Not only does she explain color theory in perfectly understandable terms, she offers up some really delicious color palettes based on lovely pieces of art. She also talks about design and photo editing. Trust me, you'll like it over there. She also has a fun Facebook page
here
.