Many of you already know that I am an avid knitter as well as a jewelry maker. What you probably don't know is that I sell my knitted things in an etsy shop. They are mingled in with a bunch of other things like handmade books and various supplies.
This one features some gorgeous wool/bamboo yarn in a really pretty ombre pattern.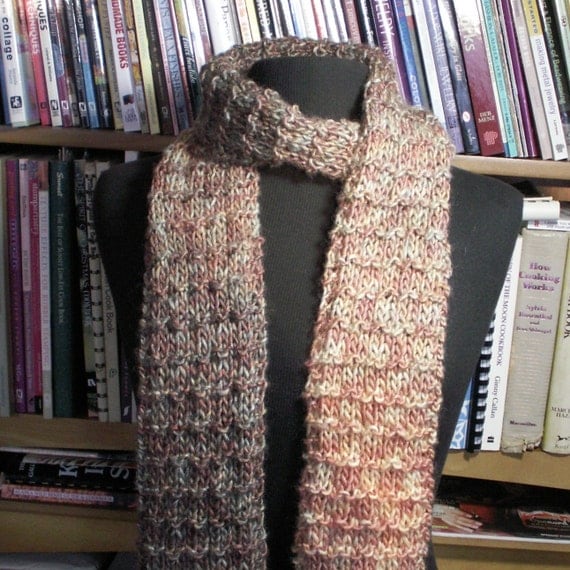 For this next scarf, I used a multi colored wool yarn in a thick-and-thin format.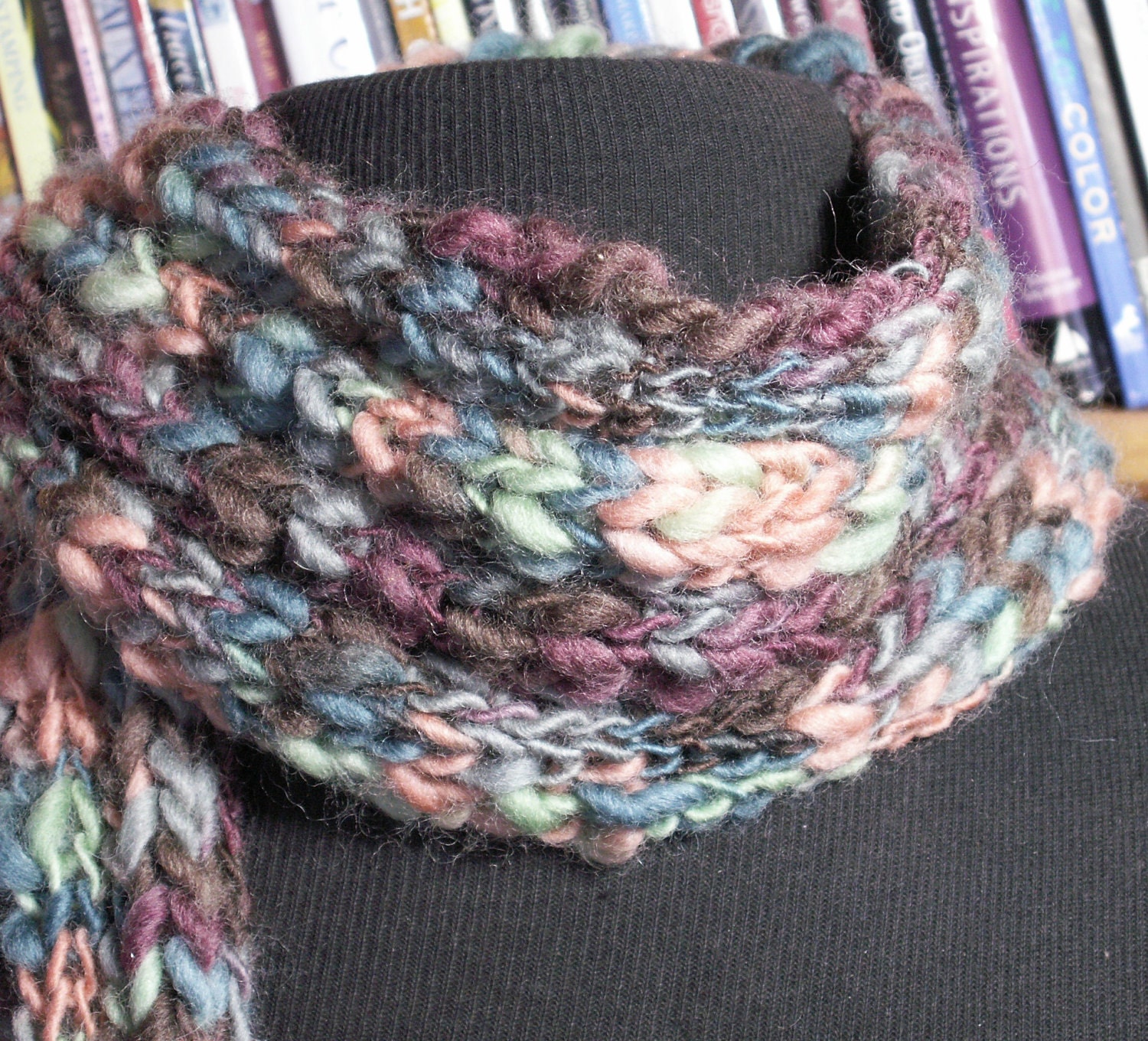 Next up is a scarf fearing chocolate brown yarn in a wool and linen mixture. Lovely.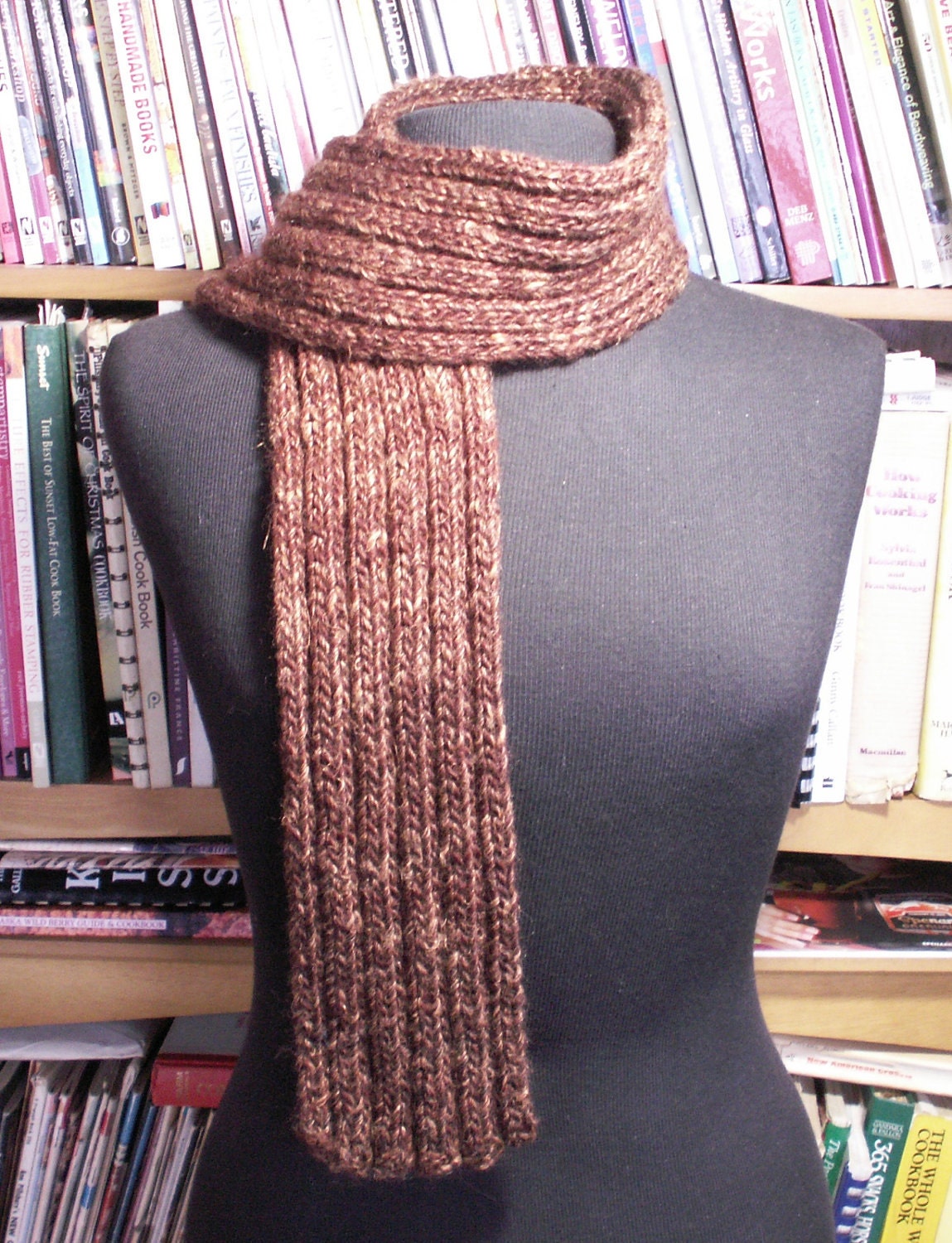 I have a few more in that shop as well. Here's the link to the shop:
A Peaceful Life
and a link to the
Knitwear Section.
Have a look around at the knitted scarves as well as the supplies. You may find something you can't live without or didn't even know you needed!